Toronto Carpet and Upholstery Cleaning
All our Cleaning Products are environmentally friendly

and safe for children and pets
Toronto Carpet Cleaning & Furniture Cleaning

Our Passion is to provide you with excellent carpet cleaning and upholstery cleaning service

Eco Friendly Carpet Cleaning and Upholstery Cleaning


For our customer that are concerned with their impact on the environment, Moore's Carpet Cleaning have organic cleaning methods that do not use chemical so you can have your carpets and upholstery cleaned without disturbing your peace of mind.

All our carpet cleaning and upholstery cleaning technician are highly trained, Bonded and Insured

All our cleaning products are biodegradable and environmentally safe
We will carefully move furniture (except very large items, such as pianos, china cabinets, entertainment armoires, etc.)
We will return your furniture to its original location, placing protective pads underneath
We Will Prespray and Pretreat all stains prior to cleaning of your carpet and upholstery
We will deep steam clean your carpets to remove soil and stains with our high-powered extraction carpet cleaning equipment.

Once your carpet or upholstery have been cleaned, we will complete a final inspection with you to ensure that your are totally satisfied with our service
We specialize in Pet Stain Removal, Deodorizing and Disinfecting
We Clean all fabric upholstery - cotton, rayon, olefin, wool, tapestry, microfiber, polyester
We offer

- All Green Carpet Protector-

The Natural and Healthier alternative to Chemical protector like Teflon and Scotch Guard and it is just as effective
Applying Carpet Protection will prolong the life of your carpet or upholstery and keep it looking cleaner longer.
We clean all types of carpets from wool, polyester, olefin, nylon and acrylic.
We will pick-up your Area Rug clean it professionally and deliver it completely cleaned and refreshed within 7 days
Toronto most Dependable Residential & Commercial Carpet Cleaning and Upholstery Cleaning Service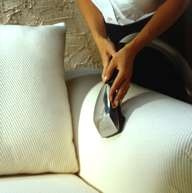 your upholstery is never soak or over saturated with solution and our powerful cleaning system removes the moisture allowing them to dry within a few hours
We are the experts in the cleaning of fine fabric furniture

Best sofa cleaning service


We Clean all fabrics - cotton, rayon, olefin, wool, tapestry, microfiber, polyester
Microfiber Sofa Cleaning Specialist


All our Cleaning Technician are highly trained and experience in the cleaning of fine fabric

All our cleaning products are biodegradable and environmentally safe
We provide deep steam cleaning or dry cleaning of delicate fabrics
Our upholstery cleaning specialists inspect the fabric and spots on all your furniture before selecting the best cleaning method suited for your fabric
We specialize in Pet Stain Removal, Deodorizing and Disinfecting
We also clean Leather Furniture
Our upholstery cleaning specialist will clean and condition your leather fabric to prevent cracking and prolong the life and beauty
Once your upholstery have been cleaned, we will complete a final inspection with you to ensure that your are totally satisfied with our service
We will carefully move furniture (except very large items, such as pianos, china cabinets, entertainment armoires)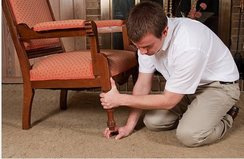 We will return your furniture to its original location, placing protective pads underneath
Leather furniture cleaning and care
Moore's Cleaning Service, located in the Greater Toronto Area, offers a variety of services to help keep your home looking its best. From carpet cleaning to upholstery cleaning, your furniture and floors will be fresh, clean and odor-free. If you own furniture with leather upholstery, you may need help maintaining it.

Leather is a great choice of material for sofas, chairs and ottomans, as it is durable and low-maintenance. To keep your leather upholstery looking its best, take the following maintenance steps:
Avoid using cleaning products. Leather can be cleaned with a soft, dry cloth. Any spills should be wiped up immediately using a cloth or sponge. You can also apply a small amount of baking soda to absorb any excess moisture. Avoid using cleaning solutions, as they may be too harsh for leather.
Gently vacuum with the correct attachment. Use a vacuum to remove any dust and debris that collects in crevices.
Apply a leather conditioner every eight to 12 months. To look its best and avoid cracking, leather needs to remain soft and supple. Applying a leather conditioning cream is recommended.
Repair minor scratches. Any scratches on the surface of your leather can be gently buffed using your fingers or a slightly damp cloth. This will help to heal the leather and remove any marks on your furniture.
Place furniture away from vents and windows. Heat can cause your leather to dry out and crack. Keeping your furniture away from forced air vents will help keep the temperature consistent. Direct sunlight can cause fading, so it's best to keep your leather upholstery away from windows.

For help maintaining your leather or to schedule a cleaning, contact Moore's Carpet Cleaning by
email or by calling 416-606-1339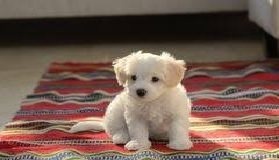 Carpet and upholstery cleaning tips for pet owners
If you own a cat or dog, you know that pet hair, dander and the occasional accident means that you need to regularly clean your carpets and furniture. Here are some tips for pet owners to keep their homes looking great:
Vacuum, vacuum, vacuum. Use the attachment on your vacuum meant for upholstery, as this will help you lift the pet hair that has become embedded in the fabric. Vacuum multiple times per week to prevent a buildup of hair that becomes difficult to remove and is hard on your vacuum cleaner. Use a lint roller or tape to pick up hair in places where the vacuum can't reach.
Clean up accidents right away. Unfortunately accidents are unavoidable, but being prepared to clean them up right away will help to prevent permanent stains from setting in. Without applying too much pressure, try to blot up the mess with a dry cloth, then apply some soapy water to the area and gently blot again with a clean, dry cloth. Repeat this process until the area is clean. Use an odor neutralizer to finish cleaning the stain.
Neutralize odor. Products are available to help mask odor, but there are also many options for homemade solutions. Try using vinegar and water (50/50 ratio), apply to stain, blot, then sprinkle baking soda to eliminate odors. Whatever you use, remember to do a small spot test first to be sure the solution won't damage the material.
Use a pet bed. To limit the amount of hair on your furniture, try to encourage your pet to sleep in a pet bed or on a blanket. This means your pet will shed the majority of its hair in one location, making the cleanup more manageable. You can shake out the bed or blanket before washing.
For help cleaning your carpets and upholstery contact Moore's Carpet Cleaning .........
Read More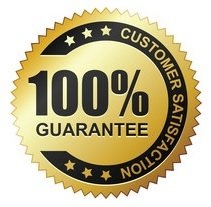 We at Moore's Cleaning, advocate total care and cleaning for your carpet and upholstery using modern and upgraded equipment and experienced professionals. Our mission is to ensure that all our clients receive 100 per cent satisfaction with our efficient and affordable cleaning services
Call Us Today 416-606-1339

We accept Debit Cash Cheque Visa Mastercard and American Express